Creative BC Annual Impact Report – 2020/2021
July 10, 2022
British Columbia's creative industries experienced an intense and challenging year in 2020/21 due to the destabilizing effects of the COVID-19 pandemic. Like all industries globally, the impacts have been nuanced, ranging from disruption to devastation, and in some cases they are still ongoing. View a complete summary of the Creative BC Annual Impact Report for 2020/2021.
FY2020/21 Impacts
completed 348 tax credit certifications
supported $3.1B production spending (117/$370M FIBC and 231/$2.7B PSTC)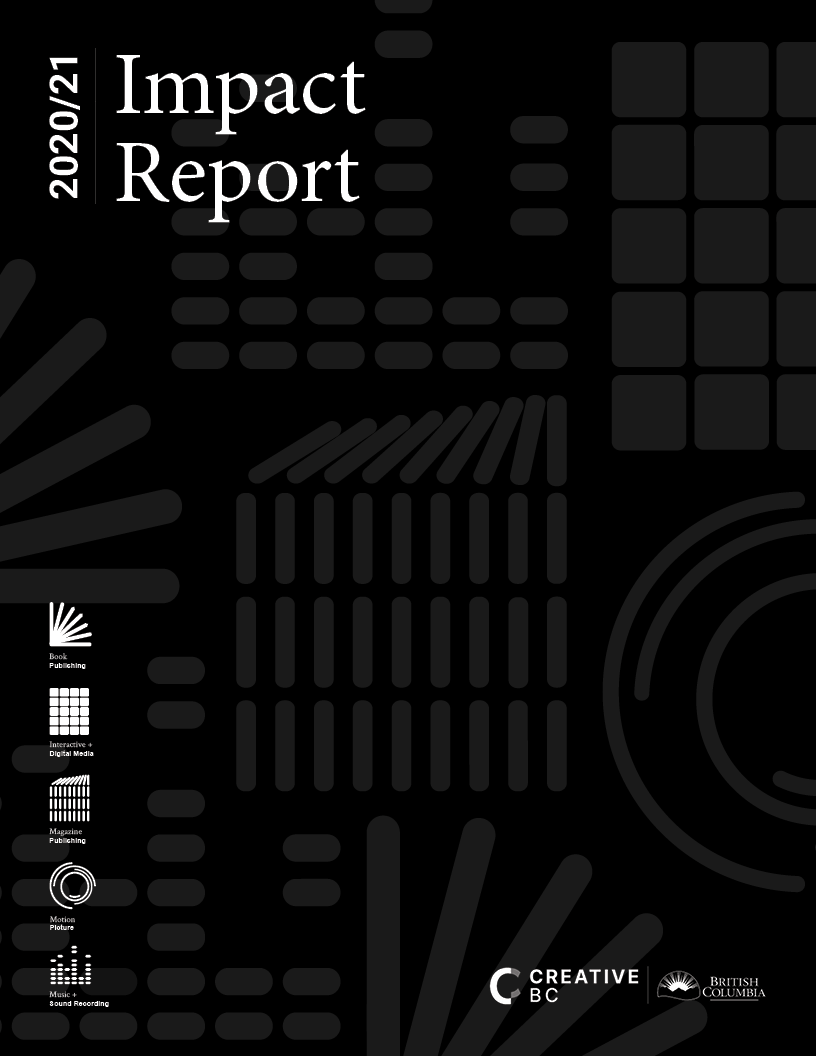 View the full industry impact report summary in pdf format.
About Creative BC
Creative BC is an independent society created and supported by the Province to sustain and help grow British Columbia's creative industries: motion picture, interactive and digital media, music and sound recording, and magazine and book publishing. The society delivers a wide range of programs and services with a mandate to expand B.C.'s creative economy. View the Creative BC website here.
Back to News