Opening Summer 2023
Griffiths Studios offers 3 purpose built soundstages on 5 acres; 20 minutes from the airport and 30 minutes from downtown Vancouver.
Sound Stages
One 32,400 sf stage (240′ x 135′ x 50′ high to underside of trusses)
Two 15,000 sf stages (120′ x 125′ x 40′ high to underside of trusses)
Laser flat concrete floors
Roof trusses capable of handling 10,000 pounds each
Stage 3 & 4 are 40 ft. to the grid, dividing wall is removable to create one 30,000 sf sound stage with catwalks
Support Building
Level 1 – Mill shop 7,000 sf
Level 2 – Props lock ups 5,000 sf
Level 3 – Set dec lock ups 6,700 sf
5,000 lb capacity freight elevators
Offices
Level 1 – Costumes/wardrobe 4,000 sf
Level 2 – Prep & wrap office 3,000 sf
Levels 3 & 4 – Production office 9,000 sf
Total office space is 12,000 sf
Lighting/Grip
Powered by MBS Equipment Company (MBSE)

Bridge Studios is proud to commit to making Griffiths Studios a 100% Fossil Fuel Free Facility.
Parking
Crew parking of 155 vehicles
Base camp, hair & make-up, wardrobe truck parking is 1,500 lineal feet
30 EV (electric vehicle) charging ports
1 supercharger station
Security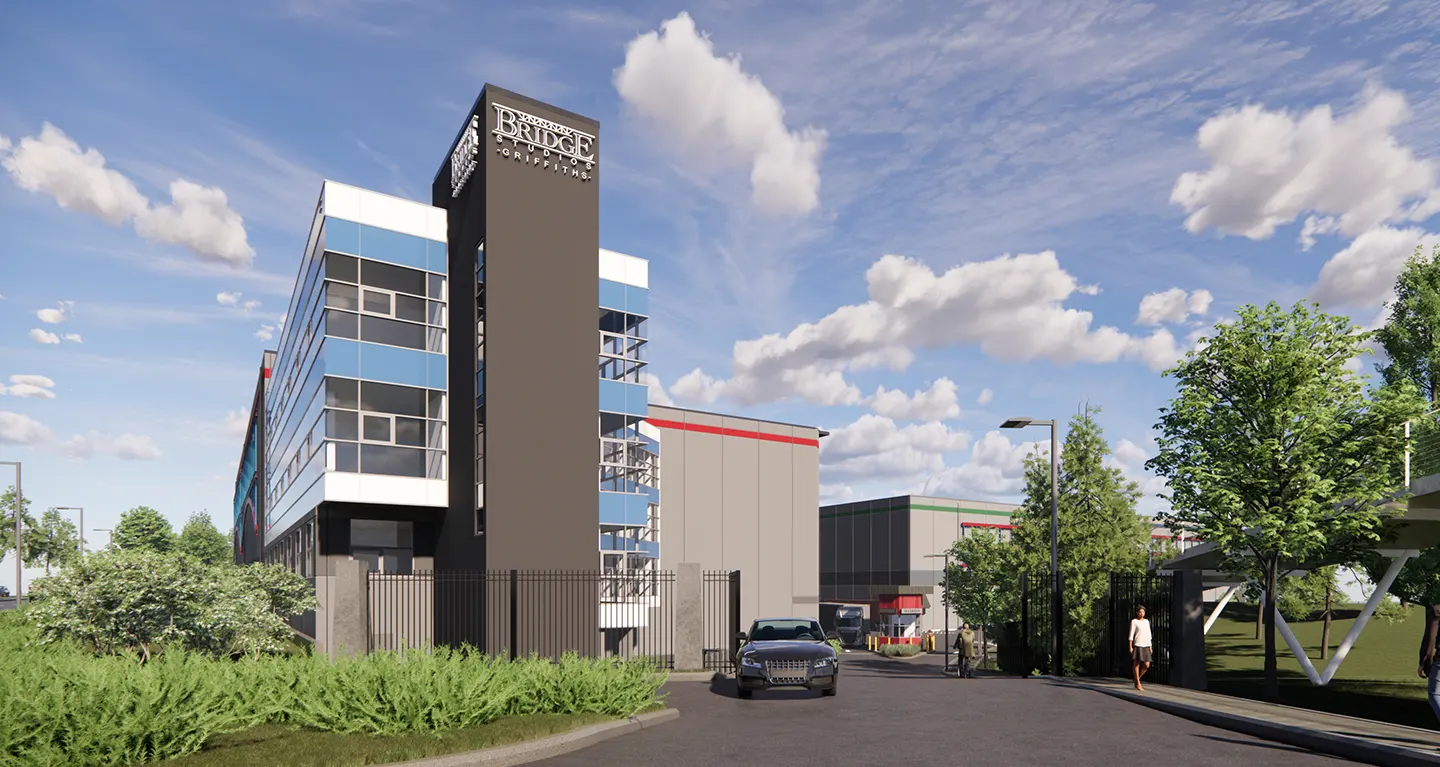 Bridge Studios upcoming 42-Stage expansion featured in The Hollywood Reporter
Our recent announcement of a 42-Stage expansion (three entirely new facilities) is really BIG industry news! So big in fact, that we were featured in an October 19th article by The Hollywood Reporter. Here's the full link to the Hollywood Reporter article: https://www.hollywoodreporter.com/business/business-news/vancouvers-bridge-studios-plans-42-stage-expansion-for-hollywood-shoots-1235244729/ Here's a bit of info on our upcoming expansion: The new studios…
VIEW MORE
Bridge Studios to Open 55 Sound Stages in Vancouver, British Columbia – Beginning 2023
VANCOUVER, CANADA – Bridge Studios, owners of the first dedicated studio facility in Vancouver, is slated to build 42 new sound stages over the next four years in the city of Burnaby, British Columbia, directly neighboring Vancouver. This new construction will bring the total number of sound stages operated by Bridge Studios to 55. Providing…
VIEW MORE
Central location within the Vancouver / Lower Mainland region.
7705 Griffiths Drive, Burnaby, BC, V3N 4P1 – View Google Map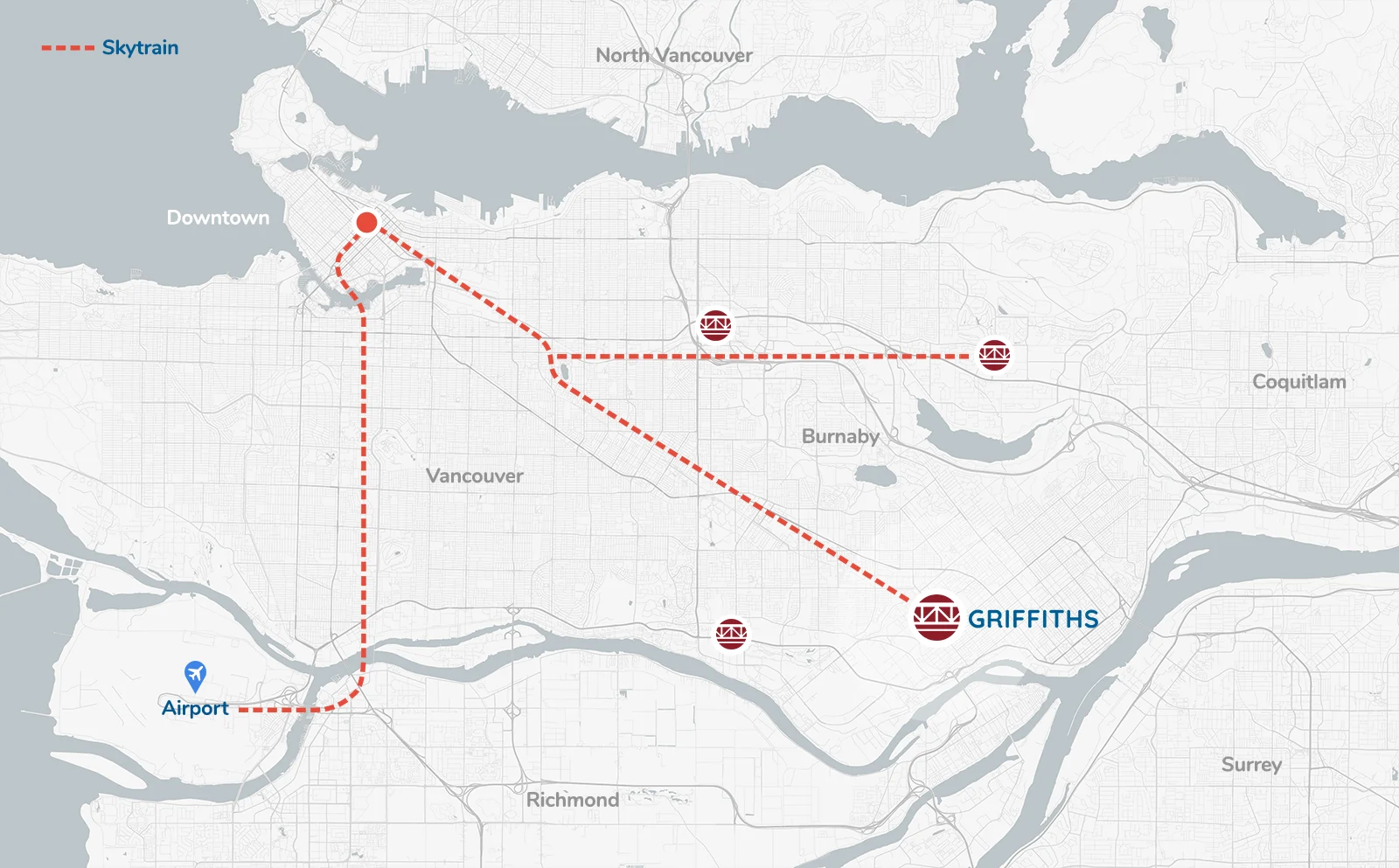 A new community is rising in Burnaby. The new Bridge Studios Griffiths location will be nestled in a central up and coming area, surrounded by amenities and transportation.